"When I Met My Feelings" — Children's Book Writing Competition with EK Books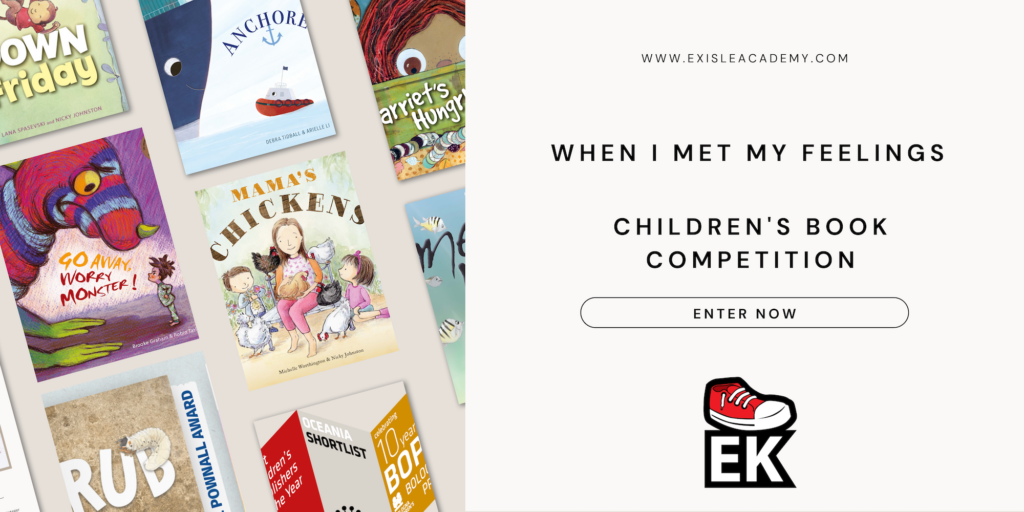 Update September 8:
Thank you for your patience! Selections have been made and winners as well as honorable mentions will be contacted by email over the next week.
Deadline: July 1, 2023
Prize: In-depth publishing consideration with EK Books
EK Books is an award-winning, traditional children's publisher with a mission to publish books with heart on issues that matter. We believe that books provide an essential role in helping children overcome common issues and gain the tools they need to thrive in a complex world. To that end, we are inviting aspiring and experienced children's authors alike to participate in our When I Met My Feelings competition, which is now open.
How to submit your entry
Write a 350-word short story on the theme of When I Met My Feelings. The story should follow best practices in children's book writing. We will be looking for stories with global appeal, a unique voice, and a sensitive interpretation of the topic. Please send a Word doc with only the text—illustrations will be discussed with select authors who will be contacted in late August.
Enter and be heard
Please fill out the form below to proceed to the competition's submissions page where you will be given the email address of our Senior Editorial Administrator to send your entry to. The small entrance fee allows our senior publishers to devote significant time to considering and evaluating your submission.
[Entries Closed]
The deadline to enter is July 1, 2023. Selected writers will be contacted in late August.