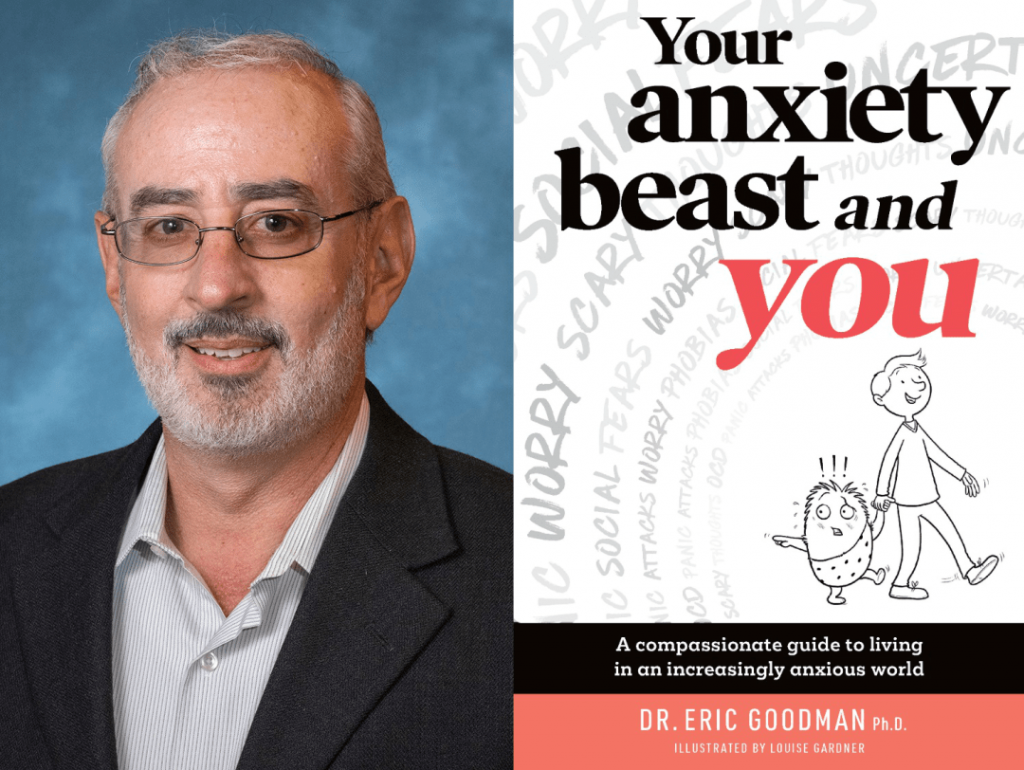 What Drove You to Write Your Book?
As a clinical psychologist that reads and recommends a lot of self-help books, I noticed that so many books make false promises to the reader. Specifically, books that claim that you can become anxiety-free if you follow their advice is a concern of mine. Not only is anxiety (in itself) normal, when people buy a book that promises that they can become anxiety-free they are left feeling that they have failed—which can be demoralizing.
I decided to write books that help people to live more adaptively with the reality that humans are anxious creatures.
How Did You Go About Getting Your First Book Published?
I was at a networking dinner at a professional conference and was seated next to a colleague who was in the process of publishing with Exisle. She liked my book idea and connected me with her contact at Exisle who also liked the ideas behind the book.
Exisle was a great fit for me as they liked the message I was trying to present. They never pushed me to try to add false but enticing marking buzzwords like "anxiety-free." Also, they are just a pleasant group of people. That is important because you spend a lot of time working with the publishers and there needs to be mutual trust.
What Part About Becoming a Published Author Has Surprised You?
Ever since I was in high school, I wanted to be a writer. I minored in English in college and for a time hung out with the eclectic band of students that shared my interest. This was pre-internet and pre-social media. I loved the idea and the rhythm of sitting behind a typewriter and creating.
In those early years I had the misperception that if you write something of quality, the reader will come. As it turns out, it all comes down to marketing. Many of the self-help books in my collection were thrown together with little thought given to the creative aspect of writing. Yet, those with marketing savvy who put in countless hours building their social media platforms sell more books—regardless of the quality.
What Did You Wish You Knew Before You Got Your Book Published?
The first book that I published was mostly completed when I signed the publishing contract. With the second book I had some concepts that I was excited about, however, I had not started writing it when I signed the contract. Writing is not my day job, so I found myself racing against the clock to complete it by the deadline. Then I got very ill and for a few months could not write. When I recovered, I found it stressful and challenging to get the book in by the deadline. It ended up well and I am happy with how the book came out. However, I am unlikely to sign a contract for a book for which I have not already completed a sizable chunk.
While other people may thrive on a tight deadline for completion, I realized that my brain likes to take its own sweet time.
What Is the Most Satisfying Thing About Being a Published Author?
It is an immense pleasure and privilege to hear from some random person out in the world that something I wrote helped improve their life.
There is also something very satisfying about holding in your hand something that is a tangible reflection of all the hard work and learning that went into learning something well.
What Advice Do You Have For Aspiring Authors Out There?
1.     Begin building your marketing platform now—long before you even write the book!
2. Don't write a book unless you are passionate about the content. You will be married to that book for life! You will spend countless hours researching it, writing it, marketing it, and just talking about it.
3. Don't do it for the money. Even a very well-received book will not replace the income potential you have in a regular day job.
4.     Learn to get more comfortable in the spotlight. Writers are often introverts. Marketing and interviews are more comfortable for extroverts but come with the territory.