A Note From Exisle Publishing CEO, Gareth St John Thomas:
Of course, we at the Academy believe that good writing is an essential part of life. There is no living writer who cannot improve their work and all of us can learn from other writers. I suggest that it is especially important for memoir writers to read many genres of memoir to understand approaches to style and selection of material.
At Exisle we partnered with Intrepid Times to publish a book of short true stories about overcoming fear. Intrepid Times is the pre-eminent blog for Travel Writing so the stories are all in an adventurous setting.
More than any other form of memoir, travel writing can reach both the highs and lows of a writer's accomplishment. I have seen piles of dull self-obsessed drivel pass my desk masquerading as writing. Why do people think that what they had for lunch day by day and what they thought about the waiters could be of the vaguest interest to anyone is quite beyond me. Often the worst culprits are sailors. It seems that once someone has taken a boat a little bit further than their local waters, they feel the need to write about it.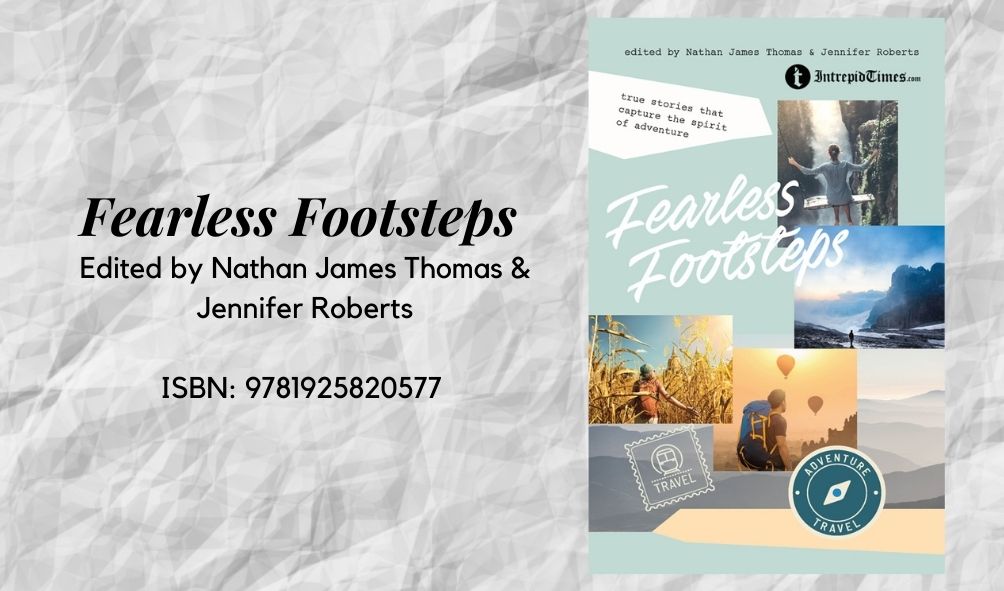 Sadly, though no market has shown a need to read about this except for the very daring and long-distance achievers. Conversely through a writer that can get beyond themselves and their ego to see what is going on, and then reflect backwards is skilled indeed. Good travel writing transports you in many ways and if you are in the business of writing yourself be sure to read some travel writers.
The Intrepid Times competition produced many fine articles and Exisle is publishing the book of the best 'Fearless Footsteps'. Over 35 contributors come from all over the world and across many age groups and their ability to select and describe critical moments is at time breath taking.  Here the writers are mentally and physically travelling and the book is probably among the very finest collection of travel writing available now.
The writing skill that I enjoyed reading most of all in this book (to be published this November) is the frequent uses of all the senses, smell touch, light and shadow, noise and quiet to quickly bring the reader into becoming part of the scene.
'Fearless Footsteps' edited by Nathan James Thomas & Jennifer Roberts. Due for release November, 2020. ISBN: 9781925820577